Construction Hoist and Equipments, Concrete Mixers, Suspended Platform, Bar Bending and Cutting Machine etc.
Simplifying the construction procedures with our efficient, durable and reliable range of machines...
Redefining the standards of construction industry, we, Spantech Engineering Industries Pvt. Ltd. an ISO certified company are developing a variety of industrial machines. Our offered collection of Bar Cutting Machines, Bar Bending Machines, Gantry Hoist / Mini Lifts, Suspended Rope Platforms and Material Hoists Bar Bending machine, Bar cutting machine, Bending machine, Material Hoists, Tower Hoist, Builder Hoist, Builders Gantry Hoist, Passenger and Material Hoist, Spiral Bending Machine, Multifunctional Material Hoist helps numerous contractors and industrial players in carrying out construction activities without any failure. These offerings are used with trust by our clients to construct durable bridges, roads, flyovers, buildings, houses and other variety of infrastructure in an efficient manner. Owing to such preference of our machines in the market, we have become one of the country's top rated Manufacturer and Exporter. We also offer premium customer services to our clients. We plan to strengthen our position even more in the market by improving the quality of our machines even further.

With our state-of-the-art technology & excellent industry expertise, we have emerged among leading Bar Bending Machines Manufacturer and Bar Cutting Machines Supplier from India. We as an industry leading name continually push the boundaries of quality and innovation as we engineer our line of products. In fact, our work ethos is driven by quality & innovation, which has helped us establish long-term partnerships with many eminent clients today.

We also have the support of experts who help us give tangible form to any client idea. They are always around to deliver the requisite guidance, interpretations & material recommendations for providing the most effective approach to designing Construction Machineries and Equipment as per clients' exact ideas.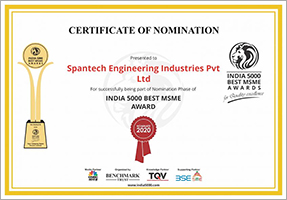 Get in touch with us